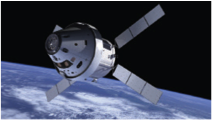 AEROSPACE
Colorado ranked #2 space economy in the U.S. in 2016 (after California) with ~25,000 workers. Industry is centered around 4 military commands, 8 major space contractors, NASA research and top ranked aerospace programs.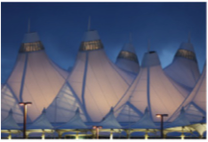 AVIATION
Colorado ranked #14 with 18,000+ workers. This includes companies that manufacture aircraft and provide air transportation services, with DIA being the major economic engine. Several domestic and international airlines were added in 2016, providing service to more than 185 destinations worldwide.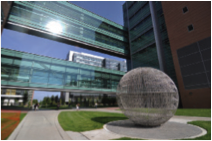 BIOSCIENCE
There are 670+ companies employing ~16,000 workers, in the areas of medical devices, diagnostics, biotechnology and pharmaceuticals. Industry increased 6.5% between 2011-2016. The $5.4B, 578-acre Fitzsimons campus is the keystone, with its adjacent Medical Campus and Innovation Campus.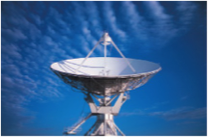 BROADCASTING & TELECOM
The region ranked #4 in U.S. for employment, with 42,000+ workers. Companies are developing next generation products, including cellular, wireless systems, and satellite. It is the largest region to offer 1-bounce satellite uplinks, due to its unique location in the Mountain time zone.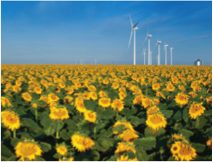 ENERGY – The region ranked #4 for clean-tech and #6 in fossil fuel employment, with ~53,000 workers at 3,200+ companies. One of the highest concentrations of federally funded science and research centers, with 30 federal labs, including NREL. World-class universities support the growing energy industry, such as the Colorado School of Mines.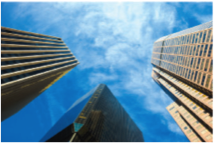 FINANCIAL SERVICES – The region is the largest financial center between L.A. and Chicago, with 3 key segments: banking-finance, investments and insurance, employing ~99,000 employees in 14,000+ companies. In addition, there are various associations and service firms, first-class universities and research institutions, and world-renowned financial services firms.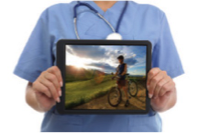 HEALTHCARE & WELLNESS – With ~210,000+ workers in ~19,700+ companies, this is industry is one of the largest employers. The region has one of most active and fit populations in the nation, low rates of adult obesity, diabetes and heart disease. The industry had its 12th consecutive year of growth at 5.4% in 2016.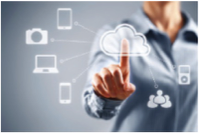 INFORMATION TECHNOLOGY/SOFTWARE – The region ranks #8 in employment concentration, with ~55,000 workers across 5,100+ companies. It is a hub for software companies and startup businesses, young entrepreneurs and tech professionals. This was the region's fastest growing industry in 2016.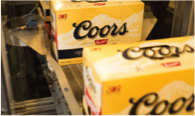 BEVERAGE PRODUCTION – The region ranked #2, with 9,000+ workers. Activities include: manufacturing of malt beverages, wines, distilled liquors, bottled drinks, and ice products. This is the region's 2nd-fastest growing industry, rising 7.5% in 2016 and increasing 28.1% between 2011 and 2016.